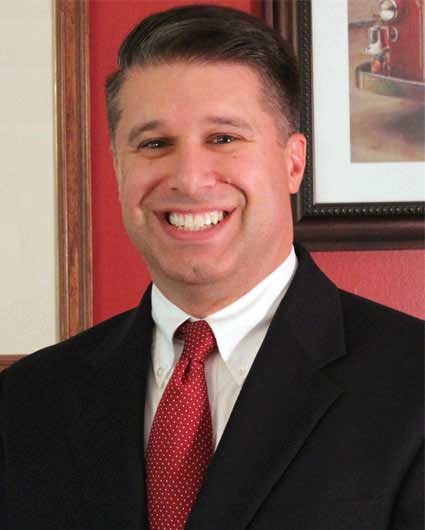 ANTHONY BUONO, ATTORNEY AT LAW
Anthony Buono is among the leading domestic relations attorneys in New York's Capital District with more than two decades of representing clients in the Supreme and Family Courts.  His practice is concentrated on domestic relations matters, including divorce and family law matters.
Anthony Buono is a cum laude graduate of both Albany Law School and St. Michael's College in Winooski, Vermont. After graduation from law school, he served as an Assistant District Attorney for Columbia County.  In 1996, he started his own law practice.
Anthony Buono was the President of the Columbia County Bar Association in 2016 and 2017. He previously served as the Secretary of the Columbia County Bar Association from 1999 to 2011. He served five years on Committee on Character and Fitness for the Appellate Division Third Judicial Department.  In 2015, he became the Coordinator of the Columbia and Greene Counties section of the New York State Bar Association High School Mock Trial Tournament, a program in which he had participated in 1987.
Anthony Buono is rated as Superb 10.0/10.0 by the national legal services website Avvo.  This is the highest Avvo rating possible for an attorney.  He is one of the few attorneys in the Capital District and the only attorney in Columbia and Greene Counties to have earned a 10.0 rating.  For more information on Avvo ratings click here.
Anthony Buono lives in Valatie with his Wife and his three children.  He was a volunteer firefighter with the Valatie Fire Department for 20 years.  He is a member of the Society for the Preservation and Appreciation of Antique Motor Fire Apparatus in America (SPAAMFAA).  He has authored six books, which include Firefighting Postcards (2017), On the Ramp (2017), Buckboard Fire Apparatus: The Original Cab-Forward (2015), One Last Run (2013), and 175 Years of Service: The History of the Valatie Fire Department (2012).